It makes me think about this well known french rapper called Orelsan. He recently won music awards thanks to his music over the past few years.
Look at this, the song Simple Basique in french:
Anyway, this is all about my new website, a kind of portfolio which is by definition, simple and basic. However it does give a track of what I have done in the past, what I'm currently working/doing at the moment.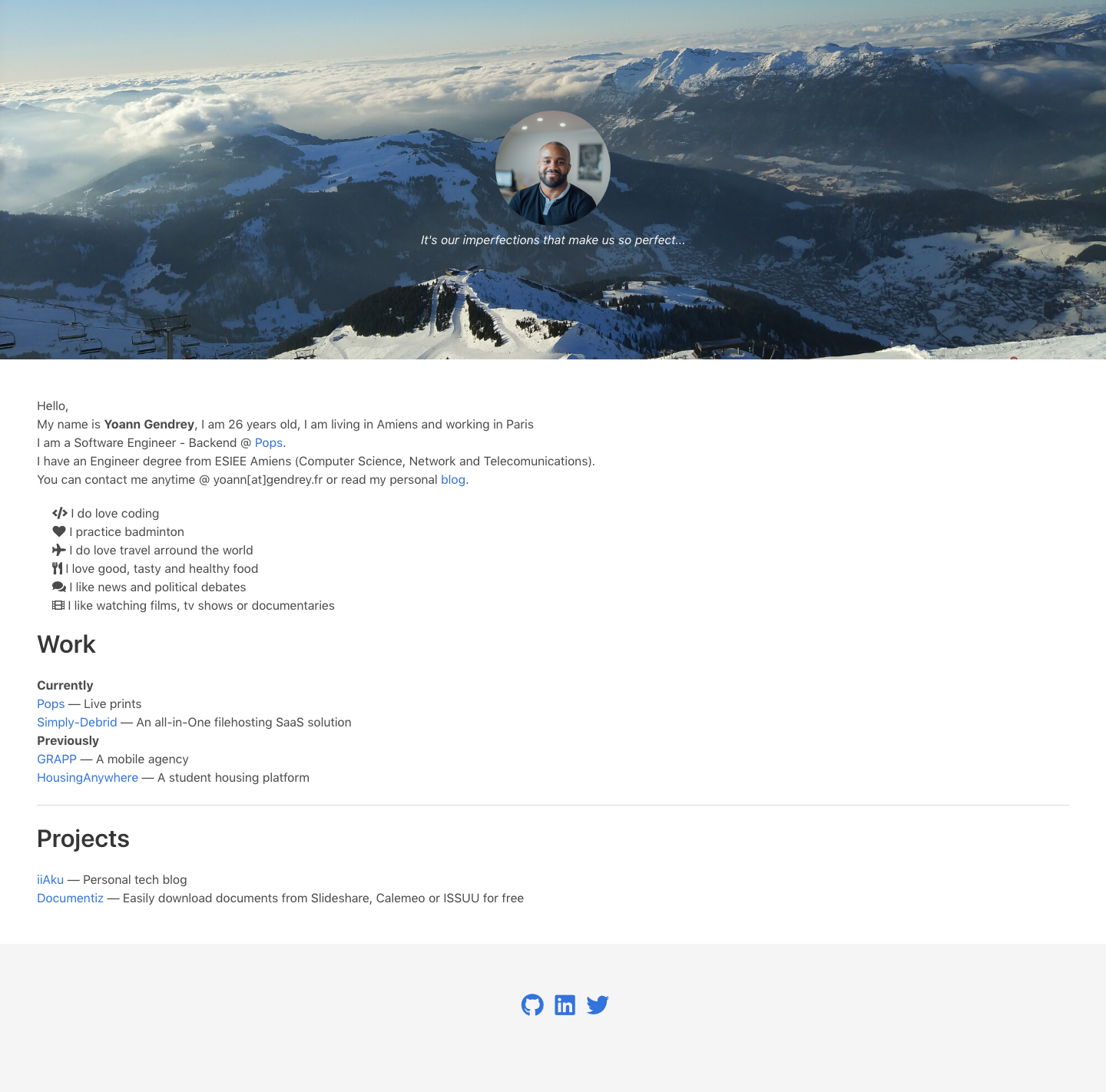 I'm using a domain name which is my real lastname: https://gendrey.fr
You'll get a permanent redirection to https://yoann.gendrey.fr
I build it quickly, full HTML5 + CSS3. I'm using bulma.io for CSS styling.
That's it,
Enjoy